Kajitsuka Yasushi Sensei is the Headmaster (soke) of the Ohtsubo branch of the Owari Line of Yagyu Shinkage Ryu. He is also the 11th Lineal Headmaster (soke) of Yagyu Shingan Ryu Taijutsu (Edo-line). His profile appears on the official register of the Nihon Kobudo Kyokai's (the Japanese Classical Martial Arts Association) website here.
Mr. Tong had the chance to interview Kajitsuka Sensei about Yagyu Shinkage Ryu. It is a beautiful interview. Read it here: Part 1 / Part 2 / Part 3 .
In addition, Kajitsuka Sensei is the Secretary General of the Nihon Kobudo Shinkokai (日本古武道振興会)(the Society for the Promotion of Japanese Classical Martial Arts and Ways), the oldest and largest national association of the classical styles of Japanese budo and bujutsu (koryu) in Japan. One of the big annual international events that this organization produces is the world-renowned Meiji Jingu Festival of Classical Martial Arts in Tokyo. Another major annual event that this organization puts on is the famous Asakusa Embutaikai in Tokyo, another grand showcase of classical Japanese martial arts.
Responsible for coordinating 77 ryuha (schools) and its more than 8oo members, and for keeping the secretariat unified and cohesive, Kajitsuka Sensei is needless to say a very prominent and influential figure in koryu circles.
Mr. Tong was very fortunate to have had the opportunity to interview Kajitsuka Sensei about the Nihon Kobudo Shinkokai. It is an illuminating look at the goals and purpose of such a large and important institution. Read about it here: Part 1 / Part 2 / Part 3 .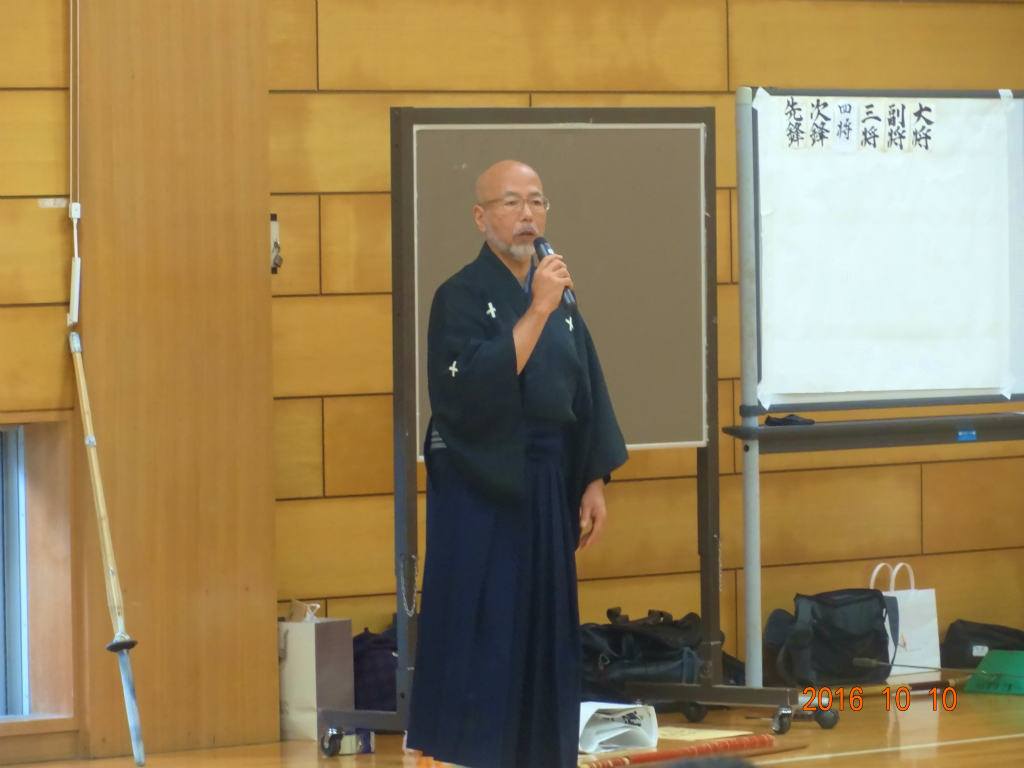 Kajitsuka Sensei is a very busy man. In addition to working for the Nihon Kobudo Shinkokai, planning and coordinating the various premier showcases of classical martial arts and sitting on the Board of Directors, he is also active nationally as he and his students demonstrate at all the major festivals and exhibitions of martial arts throughout Japan.
But he also finds the time to participate in special events such the Kumamoto Earthquake Relief Support Charity Demonstration in 2016. He and a small group of dedicated teachers of martial arts contributed their time and energy to raise awareness of and lend their support to this worthy cause.
On occasion, he presides over historic ceremonies such as the installment of the 15th Soke of Taisha Ryu, Eriko Uehara Sensei.

As well, Kajitsuka Sensei participates in local festivals to encourage the development of budo culture at the grassroots level such as demonstrating in the Zushi Budo Taikai, an annual local budo event in his hometown of Zushi where Kajitsuka Sensei first met Mutoh Sensei (his teacher) and started learning under him.
In addition to all his national work, Kajitsuka Sensei is also active internationally as he manages and visits his various study groups in Russia, Ukraine, Australia, and Canada on an annual basis.
Kajitsuka Sensei has graciously visited our group on many occasions. You can read about the particulars of each event in the seminar reports listed below:
Kajitsuka Sensei Seminar 2012 Part 1: Seminar Report
Kajitsuka Sensei Seminar 2012 Part 2: Reactions and Reflections
Kajitsuka Sensei Seminar 2013
Kajitsuka Sensei Seminar 2015
Kajitsuka Sensei Seminar 2016
Finally, Kajitsuka Sensei is also an accomplished master of chadō (Japanese tea ceremony): a spiritual, transformative practice heavily influenced by Zen Buddhism.
A truly remarkable man. To learn more about Kajitsuka Sensei, visit his group's website: Arakido